Supplier Diversity Services
Small, diverse businesses and suppliers share a lot of the same values that we do here at AmeriHealth Caritas
We are invested in the neighborhoods our members call home, where populations are increasingly multicultural, multilingual, and multidimensional. We work to accurately reflect the diversity of those communities.
We understand the value of your small and diverse business and the impact its success can have on the local economy. As we encourage and mentor small businesses, their growth translates to more jobs and puts them in a position to further support both AmeriHealth Caritas and other businesses in your community.
So it's only natural that we actively return the support and partner with businesses owned by minorities, women, and disabled veterans through our Supplier Diversity and Mentor Protégé programs.
Work with us. Let's continue to shape our communities and achieve success in our common business goals, together.
Ready to partner? Fill out our Minority Supplier Registration Request form to get started.
Study: AmeriHealth Caritas' impact in Pennsylvania
Through our operations and spending in Pennsylvania — thanks in part to our partnerships with local, diverse businesses — AmeriHealth Caritas:
$984 million
Generated in total economic impact.
$470 million
Supported in total earnings.
~3,500 jobs
Directly supported in Pennsylvania.
In addition, indirect jobs (jobs supported at the vendors with which AmeriHealth Caritas contracts) and induced jobs (jobs supported by the businesses where AmeriHealth Caritas' employees spend their wages) account for approximately 3,100 additional jobs supported.
And for every $1 million we spend on operations within Pennsylvania, we're creating an additional $1.3 million of indirect and induced impacts and supporting 15 jobs.
---
Your business and AmeriHealth Caritas: an award-winning partnership
"We are forever grateful for our relationship with AmeriHealth Caritas. Not only has this partnership catapulted our growth, it has positioned us to be a technology innovator."

— Reshma Moorthy, President, Frontier Technologies Inc.
But don't take our word for it. Our supplier diversity program's successes are regularly highlighted by local and national organizations for its work with small, diverse businesses.
Innovate + Educate HIRE Award (2013).
Eastern Minority Supplier Development Council Corporation of the Year (2013, 2014, and 2016).
Eastern Minority Supplier Development Council 2016 Corporate Advocate of the Year — Ron Baldwin, Director of Supplier Management, AmeriHealth Caritas.
Top employer partner with Philadelphia Works.
Why work with AmeriHealth Caritas?
Our goal is simple: to help suppliers like you improve and grow your business. Every dollar we spend with our suppliers can be traced to new careers, larger orders for goods and materials, and greater opportunities to thrive. We support supplier diversity with: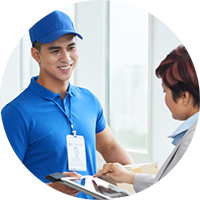 Partnerships in the communities we serve, such as the Greater Philadelphia Chamber of Commerce, the Institute for Supply Management (ISM), and others.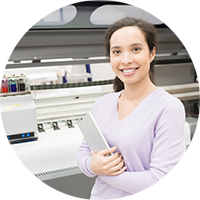 Our established Mentor Protégé Program, which helps small suppliers prosper and grow.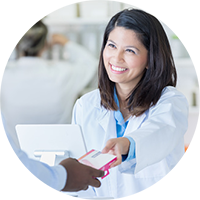 An annual supplier reception that highlights the achievements of our diverse suppliers.
Risk and Reward: Minority-Owned Businesses and the Growth Paradox
We're committed to helping small, women-, and minority-owned businesses. As part of that mission, we sponsored a town hall meeting in Harrisburg, PA on October 17. Together with local and state leaders, we hosted a panel discussion on the benefits and challenges of diverse companies, the impact of minority businesses on the local economy, the obstacles they face, State and local programs that can help spur their growth, and more!
Learn more about our supplier programs
Eligibility
Requirements vary by state, but start with these basics to see if your business qualifies for our programs.
Learn more about Eligibility
Mentor-Protégé Program
Let us help you grow to become a stronger, more vibrant business and community partner.
Learn more about our Mentor-Protégé Program
Supplier Diversity Program
We want to partner with diverse companies that can help us meet our business goals.
Learn more about our Supplier Diversity Program