Community Investment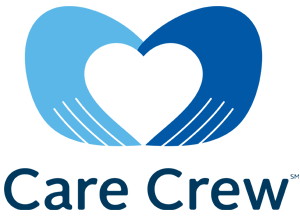 Through Care CrewSM, our associates gain pride in our company, a sense of accomplishment in the community, and the motivation to continue making a difference.
When we say that care is the heart of our work®, it's not only our slogan — it's a call to action. That's why we constantly work to help the communities we serve through volunteering, fundraising, community health education and outreach programs, and charitable giving.
These efforts aren't just isolated initiatives; they're the mission of every AmeriHealth Caritas employee. Through Care Crew, our internal volunteer program, we offer year-round opportunities for our associates to donate their time and energy to a variety of causes, as well as up to 16 hours of paid volunteer time to help them do so.
Since Care Crew's founding in 2017, we've logged
91,246
total associate volunteer hours
We've also worked with over
1,015
community partners in volunteerism
From national efforts like our United Way fundraising campaign, to more local outreach like our Beyond School Walls mentoring program for seventh- and eighth-grade students in Philadelphia, we put social responsibility first — every day.
Service is our passion
We're always looking for new ways to collaborate with local and national leaders to help build healthy communities.
Are you interested in working with us, or in finding enthusiastic volunteers for your organization or event? For more information:

Contact Charlene Vickers, Director of Community Investment, at cvickers@amerihealthcaritas.com
Learn more about how we address health and health care disparities through the AmeriHealth Caritas Partnership. The Partnership is a 501(c)(3) nonprofit organization whose philanthropic mission is to promote and advance health equity nationwide.