Supporting diverse businesses and suppliers
We're invested in the multicultural communities our members call home. That's why we actively promote and partner with small, women-, and minority-owned businesses, and have increased our procurement from these businesses by 87 percent since 2013.
Learn more about our commitment to supplier diversity
Addressing social determinants of health
80 to 90 percent of our health is tied to factors other than health care, according to the National Academy of Medicine. Known as the social determinants of health, these factors include access to healthy food, proper care, safe housing, and community supports.
See how we're bridging the gaps of health disparities
Serving the underserved
For nearly 40 years, AmeriHealth Caritas has helped Americans nationwide get care, stay well, and build healthy communities. We've lived the ideals set forth by President Johnson when he signed Medicaid into law, and we're continuing to grow and bring our successful model of care to more people across the country.
Work with us
Integrated health care solutions
Let our Next Generation Model of Care help your community grow even stronger and healthier. From Medicaid to behavioral health and more, our award-winning health care plans are person-centered and prioritize healthy outcomes.
A legacy of putting the community first
Care Crew, our employee volunteer program, is the fulfillment of our promise to care for the communities where our members live. Our associates show such a passion for helping the underserved that they inspired us to track their hours in the field and measure them against our business goals every year.
See the Care Crew in action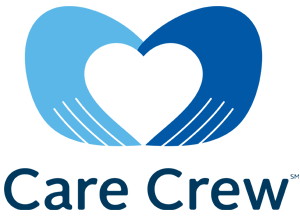 —President Lyndon B. Johnson, upon signing Medicaid into law, July 30, 1965